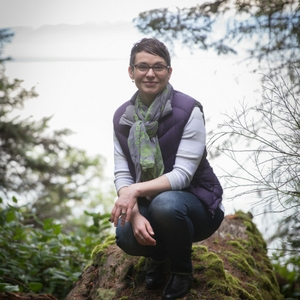 I am honoured to have had the opportunity to have worked with some of the fiercest, bravest, most whole-hearted creatures on the planet! I am humbled by their words and thrilled to have had these whip-smart, courageous clients in my life and in my practice.
Thank you to each and every one of my clients; past, present, and potential.
xo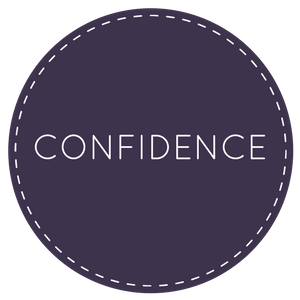 Dear Jude Maa,
I hope it is ok for me to refer to you as Maa respectfully. Maa means mother, goddess, loving/nurturing presence, guide and other magical beings! I have longed for the Maa presence since I became a mother, and now I'm just so grateful for having received it in the form of a brilliant coach. I love that you've always listened to my problems so patiently and when I tell you a really stupid thought or belief you still listen to it with unconditional kindness before dismissing it as bullshit.
I have also learned from you to meet every incident and every thought with kindness instead of forcefully getting rid of it. This is also how I'm able to say goodbye to some very harmful thoughts. I have learned the balance between feminine and masculine energy and the uses of these energies. Just a few phone calls with you have helped me become more stronger, confident, loving, grateful, and overall balanced person. I cannot express my gratitude fully through words…I am just so excited to share these pearls of wisdom with others and to spread the love!
S.R. - Healer, Surrey, BC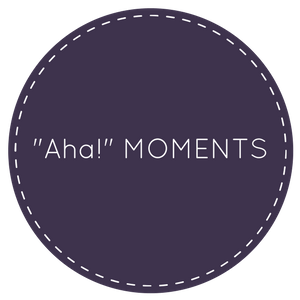 Jude . . . I'm very grateful to have had the privilege of getting to know you and to work with you. I had heard really good things about you before taking "You Got This" and my expectations were exceeded.
You're incredibly knowledgeable, kind, compassionate, intuitive, generous and trustworthy. Your beauty glows inside and out . . . love your vibe.
Thank you for leading our group. Every gathering provided life lessons, golden nuggets and "aha!" moments without fail. And yes . . . I know this to be true
Karen Mason, Certified Financial Planner, Sooke, BC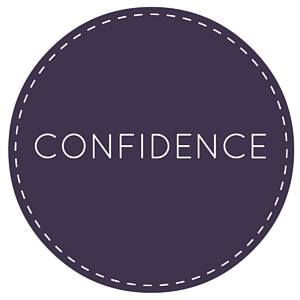 After several years of feeling 'stuck' I decided I had to do something to make a change. The trouble was I didn't know how. The thought of making big life changes was exciting, but the natural worry wort in me was holding me (and my husband) back.
When I first stumbled across Jude's website I was like "life coaching on the phone, are you nuts!", but figured if Jude was offering a no obligation freebie first session that I had nothing to lose.
I had everything to gain, and I'm so happy with the outcome of my coaching with Jude. Doing things on the phone allowed me to be comfortable in my space, wherever it was, and truly focus on myself. I spent a lot of time with my eyes closed, something I wouldn't have felt comfortable doing if she was sitting across from me. I wore my PJ's for the majority of our calls!
Not only did Jude give me the confidence to listen to my instincts and make the scary life decision, she also helped me develop a framework to reduce my fear and anxiety, and work towards living a relatively care free life!
We moved from Vancouver to Victoria just over a month ago, and are loving our new life here.
Thanks Jude, for giving me the courage to let my brain say yes to what my heart knew was right all along.
G.T. - Project Coordinator, Victoria, BC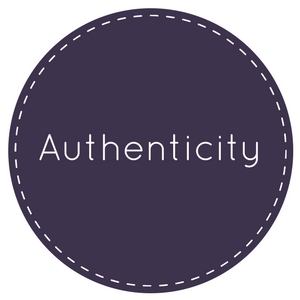 "I'm a particularly tough case," I told Jude in our first conversation. I thought it only fair to warn her given the long list of things I had already tried in my effort to find a clear sense of purpose and direction: a pyramid of self-help books, a mind-boggling number of personality and aptitude tests, counselling, workshops, meditation and healing retreats, chakra balancing, past life regression, you name it. And while I had glimpsed possibilities here and there, I was still struggling to translate it all into a life I wanted to live.
Enter Jude, who with her wonderful mix of monk-like patience and compassionate honesty created a space where I felt safe to share my discoveries and longings, no matter how fantastical or improbable they seemed. She challenged me to look deeper, helped reveal my misbeliefs and disconnections (some of which were quite astounding), and encouraged me to honour the joy and inner resources that could and would lead me to realize an authentic life. To my great delight, she deftly married the magical with the mundane, and offered me things I didn't even know I needed: an opportunity to dream wildly, an impassioned push, a gentle pull, and a lot of reminding in-between (as stubborn over-thinkers such as myself tend to require). Jude has definitely found her gift, and I am enormously grateful to have experienced and benefited from it.
K.D. - Writer/Editor/Researcher, Victoria, BC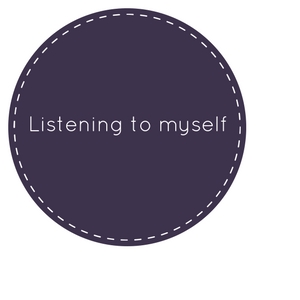 I turned to the idea of coaching when I found myself in a perpetual state of moving forward for the sake of moving forward. I was deathly afraid of being stagnant in life, so constantly had a project, job, or idea I was working towards. However, in that momentum I never felt that I could catch my breath and figure out if any of the things I was doing were fulfilling me in any way. Given that divine intervention had failed to show me the perfect life path, I thought it was time to put in some work and start figuring things out.
My first session with Jude I cried. I cried because I was overwhelmed, frustrated with myself for not having the right answers, and felt completely lost. Over the course of our sessions I began to become OK with those feelings and being in the mental state of 'flailing'. She allowed me to stop; and while that seems like such a simple act, for me it was nearly impossible.
I don't claim to have it all figured out now, but I am more adept at listening to myself and taking stock of how opportunities feel before getting swept up in the 'doing'. I'm embracing the process now.
I greatly appreciate Jude for the compassion and humour she brought to meeting me at my level during every session. I thoroughly enjoyed the time we spent together and would wholeheartedly recommend her services.
K.G. - Food Community Engineer, Vancouver, BC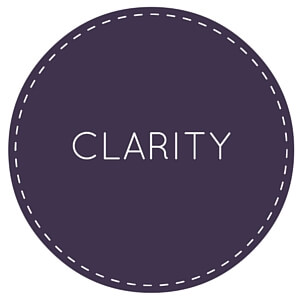 My coaching sessions with Jude provided clarity, direction and valuable insight on my life path. Working with Jude uncovered my truth, offered new perspectives on my priorities, and always seemed to take me where I needed to go! After every coaching session with Jude, I was clear on the immediate and long-term steps needed to achieve both personal and career goals. I deeply appreciated Jude's sharp intelligence and thoughtful approach in our time together.
A.H. - Freelance Writer, Vancouver, BC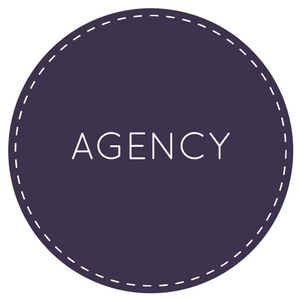 The first time I met with Jude I shared my feelings of stress and anxiety and how it was affecting my life. My internal voice had turned negative, it was telling me stories that were simply not true or even likely to be true. For example going out for a leisurely run in my mind was full of danger.
Was I going to have to face a wrestling match with a bear? Was that guy way up the road going to attack me as I ran past?
It seems silly to me now because I can identify that these are just the stories that my mind is creating, not a likely reality. Jude helped me to see this by reminding me that these were stories and not reality. I can choose the stories I create.
She encouraged me to embrace my sensitive self and shut out any negative influences. She listened to me without judgment, from a place of calm that helped me to see that I am not broken, that being sensitive is a blessing. My meetings with Jude parted the rain clouds and allowed the sun to shine in. I still think of her words of wisdom and kindness when days get grey. Jude is and will continue to be a blessing to many as she walks along her path as a life coach.
K.M. - Senior Account Manager, Langford, BC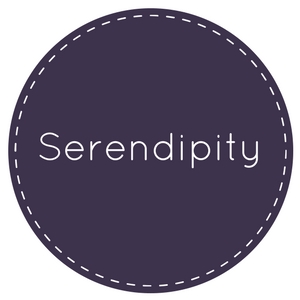 One of my favourite words is Serendipity meaning "fortuitous happenstance". Serendipity was definitely at play for me in having Jude come into my life just when I needed her the most. I was nervous at the start but she was quick to make me feel comfortable and it was really easy to share my life story with her.
She is exactly what a Life Coach should be letting you steer the course of your work together but also knowing exactly when you need that extra little push or giving you a completely different way of looking at something that you just couldn't see yourself but completely makes sense. I had all these thoughts and ideas in my head about where I wanted to go in my life and Jude helped me figure it out so much faster than I ever would have been able to do on my own. I also had a lot of fear and self doubt and she helped me gain the skills I needed to truly know that these are "just thoughts" and that I don't need to carry them around with me.
She is compassionate, non-judgemnetal and I feel so blessed to have her as my Life Coach.
M.D. - Personal Trainer & Yoga Instructor, Victoria, BC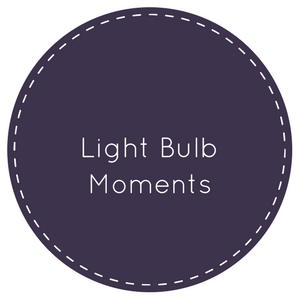 When I first saw Jude, I wasn't really sure I needed a life coach, or if it would help me. As our sessions progressed, I started to have these "ah-ha or light bulb" moments go through my brain as we discussed ways to tackle things.
The best thing about Jude and her life-coaching technique is that you are going along for the ride and before you know it, you are at your destination! She has a way of getting you there painlessly and seamlessly. I crossed the finish line and it was all with Jude guiding me there. Thank you!
T.B. - Executive Assistant, Richmond, BC