No More Mondays!!
is about creating a life your don't *need* a vacation from...
Whether you want to re-engineer the job you already have, or if you long for a complete career makeover, this is one-on-one coaching for folks who need a work re-boot.
Ready? Let's ctrl/alt/del that sucker!
This program is for you if...
Afflicted with a near fatal case of The Mondays.
Furtively eyeing the keys to your golden handcuffs but are terrified by the thought of life without them.
Tortured by the dreams you gave up on.
Unable to remember what you used to do for fun.
Tired of only feeling alive on the weekend.
Wanting more time with the people you love.
Not sure what you want but positive this ain't it.
Feeling like your boss, your clients and your iCal have a bigger say in your life than you do.
Not sure where you are going or how you got into this hand basket.
Not sure why you're on this website.
You did what you were "supposed to", now it's time to do what you want to.
This program is NOT for you if...
You only want to bitch about how other people have created your problems. That's what therapy is for! Coaching is about grabbing life by the ovaries and building a life you adore!
You want me to tell you what you should do.
You're not willing to dive into the deep places of your soul and your heart. The time for pretending is over. Let's do this, girlfriend!
Everything you need to connect to your power, wisdom, and possibility is already inside of you.
It is possible to build a life you don't need a vacation from.
Real happiness is open to you, every day.
You don't need to make radical changes to rediscover your mojo. Although that can be fun too! 😉
Your body is a truth-telling machine that is able to precisely guide you to your best life.
You can make friends with your mind and tap into a greater sense of yourself in the universe.
You will finally feel genuine gratitude for your life.
You will tap into to all your whole self, (mind, body, and spirit) in order to guide your best life.
You won't be alone in this! You'll have a safe place to explore and discover what fills you up so you can embrace, enjoy and own your true nature.
You will deeply connect to a very personal sense of purpose so you can feel your place in the universe.
You'll break old patterns and create new ones so that magic, meaning, and mystery become your SOP.
You are hard-wired to your essential self…you just stopped listening.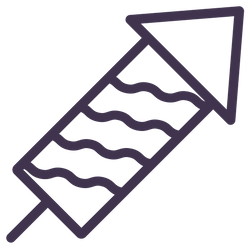 What:
One 45-minute phone session once a week for 8 weeks.
Homework after each session to keep the magic rollin' in between sessions.
unlimited email/text support.
How:
Diving deep.
Being brave.
Telling some truth.
Committing to the work.
Doing the uncomfortable stuff.
Having some laughs along the way.
Never losing sight of the dream.
Why:
Because life to way too fuckin' long to stay in a job you hate.
Ready to Make It Happen?
(clicky clicky)
I'm Jude Temple and I am a Master Certified Martha Beck Coach as well as a Registered Nurse with an advanced degree in "Holy Shit! How Did I Get Here?"
That's right, I too have waded through the murky waters of Complete-And-Total-Life-180-Ville. I bailed on a very lucrative career that was crushing my soul in order to start my own business doing exactly what I love. Was it scary? Hell yeah! Was it worth it? Oh yeah!
No More Mondays!
...because life is too friggin' long to stay in a job you hate.